Categoría: 4 estrellas
La Candela **** is located at the junction of three provinces Segovia, Valladolid and Avila in BERNUY COCA (SEGOVIA) hamlet of Santiuste de San Juan Bautista, in the Community of Villa and Tierra de Coca, next to the church San Vicente Martir, in full route of the castles with the impressive Castle Coca few km. Area splendid examples of Moorish art in the heart of the wine region Rueda and near the Ribera del Duero area with the most prestigious wineries in the country.

A full rental house plant. 120 square meters of useful housing landscaped courtyard of over 300 square meters for the exclusive use of customers. Pets Allowed.

Three spacious rooms (9 seats), 20, 17.5 and 17 square meters each. Free WIFI

Ideal to rest, spend a few days away from the city and contact with nature. People less than 30 inhabitants. It maintains the original construction with walls 74 cm. ideal for the months of July and August thermal insulation. Quiet, silence, study and rest. rural tourism, vacation, leisure and scenic spots. For families and small groups.
KIND:
Casa Rural
CAPACITY:
8 + 1
RENTAL:
full
LOCATION:
Population
PETS:
yes
DISABLED ACCESS: yes
EQUIPMENT AND SERVICES
Indoor kit
Heating, Fireplace, DVD/video, Internet, Pets, TV in living room, WIFI
Outdoor kit
Parking, Barbecue, Garden, Disabled people, Garden furniture, Yard, Terrace
WHERE TO GO
M.V.R. Almenara de Adaja - Puras

The museum will let to the visitor knowing the life and the feeling of the Romans about the field and the nature, through its most characteristic rural buildings: the…
Castillo de Coca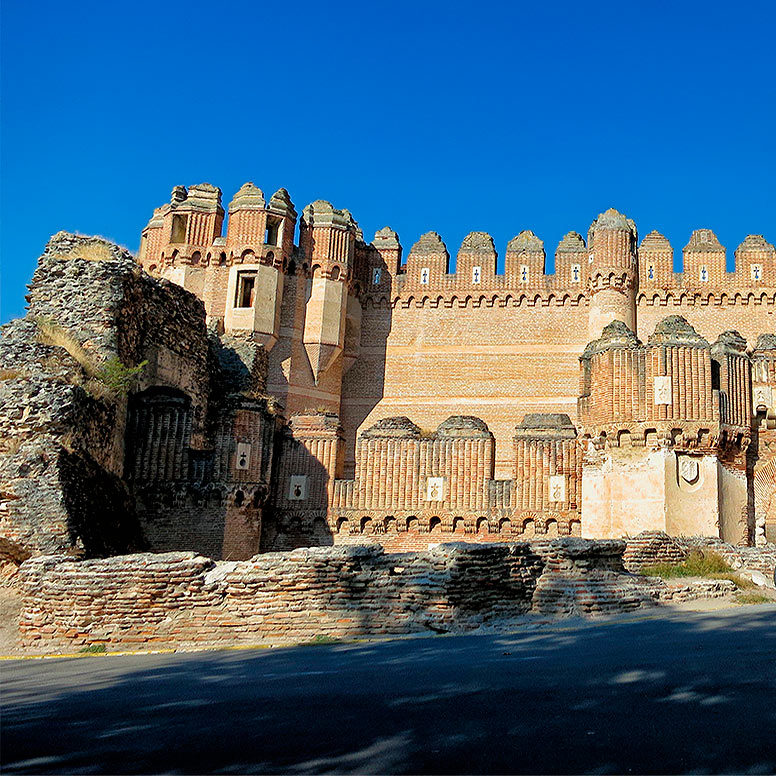 Obra cumbre de la arquitectura militar mudéjar y gótica. Impresionante mole de ladrillo, protegida por un potente foso que supera la veintena de metros de profundidad. Se comenzó la obra a finales del...
Parque Temático del Mudejar

The Theme Park of Mudéjar de Olmedo gathers 20 architectural monuments of Castilla y León in identical replicas and in scale. It is a Theme Park linked in Europe that next to the history and the art h...
UPCOMING EVENTS
Fiesta de los Encierros
En Cuéllar, del 30 de agosto al 3 de septiembre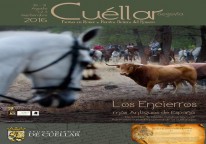 Los "Encierros de Cuéllar" están declarados de Interés Turístico Nacional y tienen lugar en la ciudad segoviana de Cuéllar. Están considerados los encierros más antiguos de España y comienzan el últim...
Romería de El Henar
En Cuéllar, 18 de septiembre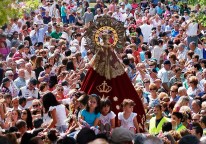 Tiene lugar el sábado más próximo al 21 de septiembre. El Santuario está a a 5 km de Cuéllar. El sábado sale la Procesión de las Antorchas, portadas por los romeros. El domingo y después de la Misa Ma...
1,2,3 a correr en Cuéllar
En Cuéllar, 24 de septiembre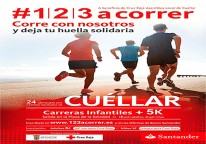 El 24 de septiembre, las calles de nuestra localidad acogerán una de las pruebas running del circuito "1,2,3 a correr" organizado por el banco Santander y en colaboración de Cruz Roja y Ayuntamiento d...
ENVIRONMENT´S INFORMATION
Bernuy de Coca
Bernúy de Coca se encuentra situado en el noroeste de la provincia de Segovia, limitando con Valladolid por Puras. En la Comunidad de Villa y Tierra de Coca, de la que forma parte desde su fundación. A 53 km de Segovia su capital, 50 de Ávila y 50 de Valladolid.
Tours
• Valladolid • Ávila • Segovia. • Castillo de Coca. • Castillo de Cuéllar. • Castillo de la Mota en Medina del Campo. • Parque del Mudéjar en Olmedo. • Museo de las Villas Romanas de Almenara-Puras. • Palacio del Caballero de Olmedo. • Canal de Castilla en Medina de Rioseco. • Villa del Libro en Urueña. • Petroglifos en Domingo García. • Iglesia y Monasterio de Santa María la Real de Nieva. • La Granja de San Ildefonso. • Navacerrada. • Las Hoces del Duratón.
Activities
Senderismo, Multiaventura, Enoturismo, Rutas en Bicicleta, Rutas a Caballo, Paintball, etc...